At REACH Therapeutic Riding Center we have combined a dynamic core of equine professionals, volunteers and horses to provide unique opportunities. Some disabilities which may benefit from equine assisted activities include: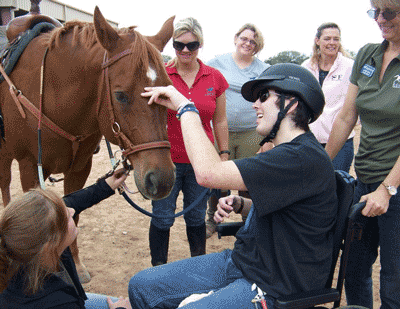 Autism • Muscular dystrophy • Down syndrome
Multiple sclerosis • Cerebral palsy • Fragile X syndrome
Visual and hearing impairment • Learning and emotional disabilities
Anxiety • Depression • Addiction • Trauma and cancer survivors
Attention deficit disorder • Attachment and social disorders
Physical benefits include: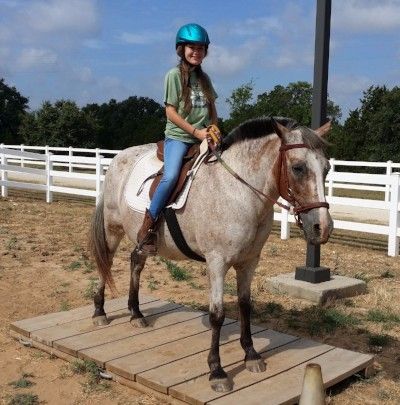 • Improve balance and posture
• Strengthen weak muscles
• Slow down muscle degeneration
• Relax tight muscles
• Improve fine and gross motor skills
• Improve hand-eye coordination
Mental and Emotional benefits include:
• Social interaction
• Coordination and cooperation
• Structure and routine
• Motivation and self-esteem
• Channel anxious behavior
• Sense of success
• Sequencing and planning
• Increase attention span and self-confidence
• Physical and mental exercise
We work to raise awareness and help people affected by our cause. Our success is measured in the number of people we can help with the quality of programs and services we provide. These programs are fueled by our dedicated staff, caring volunteers and generous donors like you. 
If you have a loved one or know someone who may benefit from equine-assisted activities, please call 254-848-7888 or email ride@reachtrc.org for more information.