Do You Have a Horse Looking for a New Job?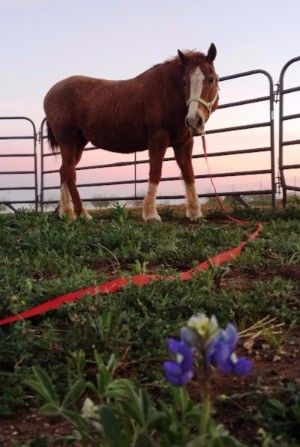 REACH provides equine-assisted activities and therapies to children, adults and veterans with physical, cognitive and emotional disabilities. Because of our commitment to our clients and the subsequent high standards for our therapy horses, REACH typically is only able to approve and accept an average of 1 in 15 horses generously presented to us as a donation or a loan. Required criteria for your horse includes, but is not limited to: 
Must be physically and behaviorally sound with no injuries or vices
Must be able to walk, trot and canter on the correct leads on the rail
Calm, patient and friendly temperament with excellent ground manners
Ideally between the ages of 5-20 years old
Training in a Western or English discipline preferred
Has been ridden on average 2-3 times a week for the past six months
Show ring experience is a plus
According to the REACH board of directors, REACH veterinarians, and REACH guidelines, REACH cannot accept horses:
With EIA
That are blind in one or both eyes
Stallions
If you feel that you have a potential candidate for therapy work, please download the Horse Questionnaire. Give us a call at 254-848-7888 or email equine@reachtrc.org or ride@reachtrc.org with any further questions.