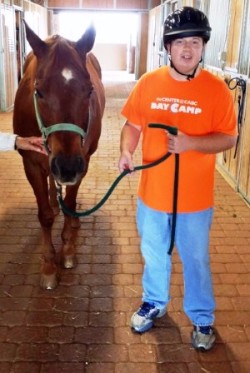 Therapeutic Riding is geared to meet specific riding and/or social objectives. The primary focus of therapeutic riding is to teach riding skills that build toward independent riding.
If you are interested in registering for therapeutic riding, please download the registration form and return to BEpps@reachtrc.org. We will contact you about an evaluation and scheduling.

At this time, REACH does not accept insurance for equine-assisted activities. REACH maintains a scholarship fund for individuals and families who may have difficulty in affording our services. We encourage you to apply for this funding.